ANSWER: Our Collagen Peptides and HSN Gummies are perfect products to take together.
Their different benefits support total body wellness, while their overlapping benefits provide even better results.
Deliciously irresistible passionfruit-flavored gummies packed with 6000mcg of Biotin.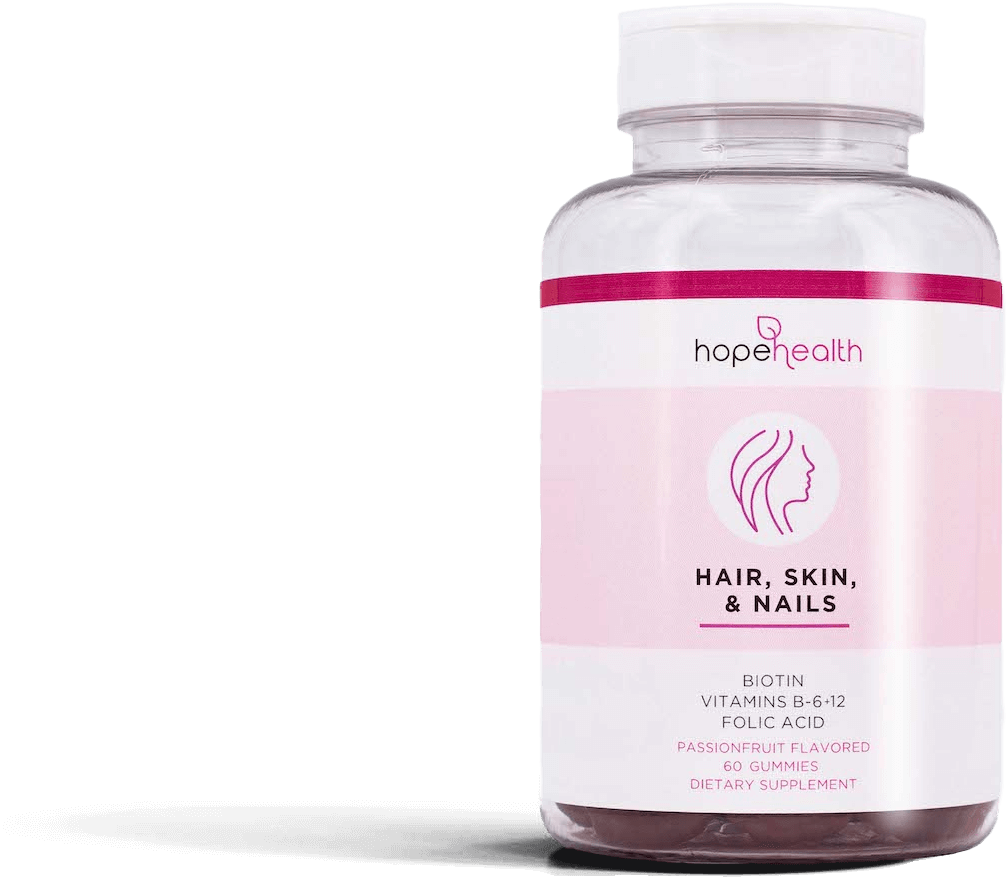 From thick beards to luscious locks, these gummies are designed to enhance and strengthen any hair type.
With a delicious passionfruit flavor, it's easy to incorporate these gummies into your daily routine for lasting effects.
Say goodbye to brittle nails & dry skin. Nourish & strengthen your body's features with our gummies.
Collagen is the glue that holds everything together
Stimulates fibroblasts cells in the skin activating the production of collagen.
Collagen supports your cartilage to prevent stiff and creaking joints.
Provides your body with the amino acids to grow strong and healthy hair and nails.
Don't let dull hair, aging skin, or brittle nails knock you down!
MONTHLY SUBSCRIPTION BENEFITS
30-Day Money Back Guarantee
Easy Cancellation, Anytime
These statements have not been evaluated by the Food and Drug Administration. This product is not intended to diagnose, treat, cure or prevent any disease.
Copyright © 2022 Hope Health™. All rights reserved.
* $1 for the first month, then $55.98 for the duration of your subscription.